On October 5th, 2015 the United States, Japan and 10 Pacific Rim nations reached the largest trade pact in decades by finalizing the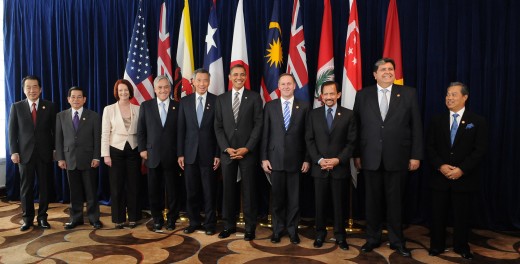 Trans-Pacific Partnership (TPP) negotiations. The agreement, which comprises 12 nations that make up 40% of the world GDP, is expected to tear down trade barriers and establish new labor, environment and e-commerce standards.
President Obama issued this statement following the agreement: "I've spent every day of my presidency fighting to grow our economy and strengthen our middle class. That means making sure our workers have a fair shot to get ahead here at home, and a fair chance to compete around the world. My approach to trade has been guided by a unifying principal: leveling the playing field for American workers and businesses, so we can export more products stamped made in America all over the world that support higher-paying American jobs here at home."
Advocates of the deal believe that it will drive economic growth, lower duty rates on consumer goods, and increase American jobs. Meanwhile, critics believe the deal will change very little about the current TPP agreement and new negotiations will devastate American manufacturing and cause massive layoffs.
In either case, it isn't quite time to celebrate just yet. The deal has a few more hurdles to overcome before it is entirely implemented. The deal must be ratified by each country's legislature, which could take several months. Once this process is complete, it will take several years for the economy to feel the effects of lowered tariffs, as this is a slow and gradual process.
In the long term, this will be a win for consumers and supply chain executives in the United States. Lowering tariffs is expected to lower prices on over 18,000 categories of goods. However, brands and retailers would need to source appropriately to take advantage of these tariffs. Learn how you can optimize your supply chain sourcing strategy today.
This post was published on October 13, 2015 and updated on October 14, 2015.