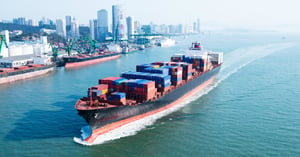 If you're a responsible importer or exporter, you know that denied party screening is essential to remaining compliant - and that if you get a flag on a shipment, you stop the shipment immediately to avoid penalities and fines. But new rules published last month by OFAC now require you to not only stop that shipment, but to alert the government of the denied party you've uncovered as well.
The Office of Foreign Assets Control (OFAC) published the new rules on June 21, 2019 in the Federal Register, and they create a whole set of new reporting obligations for companies doing international business. Now you must go beyond scanning the destinations and prospective parties to the transaction against current sanctioned countries and the Prohibited Party lists - you must also report any resulting "rejected transactions" to OFAC within ten days after they occur.
That's a big process change, especially for companies with large trade volumes. Here's what you need to know to comply with these new OFAC obligations.
Who must report?
The interim rule requires any U.S. person, or person subject to U.S. jurisdiction, including financial institutions, to file reports on rejected transactions.
How does this impact your firm?
You've completed your export screening and due diligence review of a potential or existing customer. If you reject a requested transaction, you'll be required to make a report to OFAC relating to the declined sale of "goods or services." This obligation is thus somewhat similar in its mandate to the reporting requirements in place today for anti-boycott requests after they are received.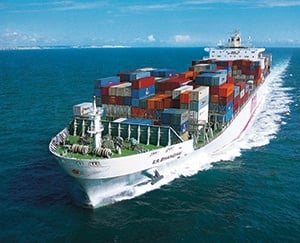 OFAC has identified a wide scope of rejected transactions to be reported
OFAC is replacing existing regulation references to "rejected funds transfers" with references to "rejected transactions." Rejected transactions will include those related to wire transfers, trade finance, securities, checks, foreign exchange, and goods or services. The latter would appear to include a wide range of international trade in goods and services.
How and when will you report the rejected transaction?
Data elements that must be provided to OFAC are extensive, and include the name and address of the person that rejected the transaction, plus the person filing the report. In addition, you must supply detailed information on the type of transaction, reason for rejection, and any and all persons involved in the transaction and their locations. All must be provided within 10 business days of the rejected transaction, whether via email, U.S. Mail or any other allowed exchange noted by OFAC.
Take a Stand!
OFAC has acknowledged the new interim rule is controversial and is allowing comments from the industry on it. Watch the date! Comments must be submitted to the agency by Monday, July 22nd. See 84 FR 29055 (June 21, 2019). Click here to submit.
For more information on trending global customs issues, join our "Grand Slam" webinar on July 31st, when we'll provide further updates from the four major conferences: AAEI, C-TPAT, BIS Update and CBP's Trade Symposium! Register here:
This post was published on July 18, 2019 and updated on July 18, 2019.