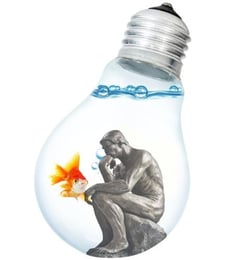 Consumers want speed - fashion brands need to deliver or fall behind. The need for speed trickles all the way down to product design. To stay in the game, brands need to fully transform their supply chains in order to streamline operations without sacrificing quality. From raw material order processes to supply chain visibility, brands have turned to technology to ensure flexibility, agility and visibility from conception to delivery.
Amber Road is excited to attend the 2018 Product Innovation Apparel Workshop in New York City from June 19 to 20. PI Apparel serves as a platform for technology and software providers to share the solutions that are disrupting the fashion, apparel and footwear industry.
Amber Road will kick off Day 2 of the conference with a Think Tank session: 'There's Money in the Material: Reducing Material Spend.' Amber Road's Gary Barraco, Director of Global Product Marketing, and Cheryl Layne, Customer Success Champion, will lead the session alongside Deckers Brands' Director of Materials, John Graebin. The Think Tank will take place June 20th at 8:30AM on the second floor of the library in room 3.
Join Deckers Brands and Amber Road as they discuss:
Apparel and footwear brands need to fulfill customer demand in a faster-than-ever retail environment. That means orders need to be on-time and the status of complex shipments communicated to customers at every level – wholesale or consumer. This often has to be accomplished in a sourcing ecosystem that doesn't always have the best visibility into early production processes.

To be a leader in customer service and maintain competitive edge, companies need to proactively manage the raw material order processes and ensure availability that might impact downstream activities.

Main highlights of the Think Tank session include:

The business challenges that are bearing down on retail brands

The solution that facilitates an efficient means to collaborate with Tier One and Tier Two suppliers

How Deckers Brands expects to achieve great visibility into the raw material management processes that will save them millions of dollars annually, along with the soft benefits of increased transparency supporting social compliance and greater supplier relationship management.
This session can be registered for using the PI Apparel Meeting Manager. If you're interested in attending please be sure to complete your selection by June 5th!
Product Innovation Apparel is a great event for apparel companies to learn more about the rest of the industry. We hope to have you join us to discover how global brand, Deckers, justifies the investment of material management using Amber Road's supply chain collaboration solution.