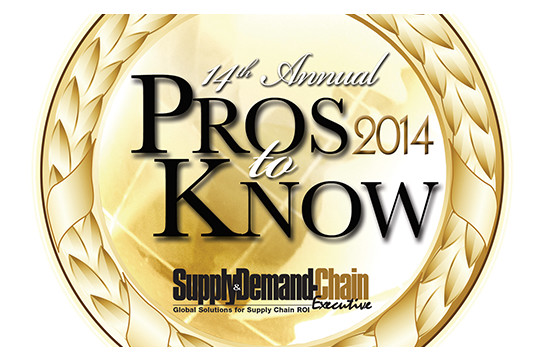 We are excited to announce that three of our executives received Supply & Demand Chain Executive's "Pros to Know" Award for 2014! This is the eleventh year in a row an Amber Road visionary has been recognized by the publication for his or her commitment to helping customers transform their global supply chain.
Stephanie Miles, senior vice president of Commercial Services, leads Amber Road's global support team for the company's global trade management solutions as well as the on-demand professional services team. Her prior background includes 7 years of leading a supply chain visibility company. Her unique insight and understanding of customer issues has been integral to Amber Road's remarkable growth.
Ty Bordner, vice president of Product Management and Solutions Consulting, pioneered new product developments that integrate compliance, logistics and supply chain technologies to help today's leading companies automate and manage their global trade operations. As a true technology visionary, Ty led Amber Road to the forefront of the GTM space, and helped its multinational customers tackle some of their most challenging issues in today's global market.
Anthony Hardenburgh, vice president of Global Trade Content, maintains the backbone of data, Global Knowledge®, that makes Amber Road's GTM software the leader in the industry. Anthony is one of the top experts on topics such as regulatory controls, free trade agreements, and duty minimization. His leadership of the industry's most comprehensive regulatory database advanced not only Amber Road but the entire global trade space.
Congrats to all of the "Pros to Know" winners! For more information, click here to view the press release.
This post was published on February 27, 2014 and updated on February 6, 2015.