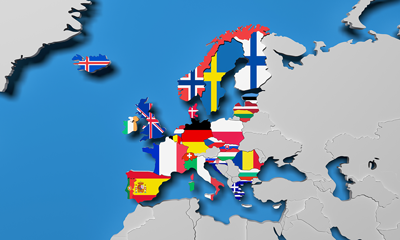 Amber Road recently participated in a seminar on the European Economic Area (EEA) in Brussels and is providing this report on the main outcomes. The seminar allowed Amber Road's staff of in-house trade specialists who provide up-to-date content to its Global Knowledge® database, to obtain a thorough, first-hand understanding of the Agreement on the European Economic Area (EEA) and how it integrates Iceland, Liechtenstein and Norway into the EU's Internal Market.

The Global Knowledge database consists of regulatory controls, restricted party screening lists, product classification data, landed cost data and trade documentation required for global shipments for 160+ countries. Amber Road's trade specialists gather, translate, interpret and update country-specific trade regulations on a daily basis to maintain the most comprehensive and robust database of global trade content, government regulations, and international business rules available today. A deep understanding of the functioning of the EEA Agreement and the European Free Trade Area (EFTA) are fundamental for the success of Global Knowledge® in Europe.

Here are the key takeaways from the presentations by the EFTA Secretariat, the EEA and Norway Grants, the EFTA Surveillance Authority and the EFTA Court on the day-to-day operation and management of the EEA Agreement, including recent developments and challenges.