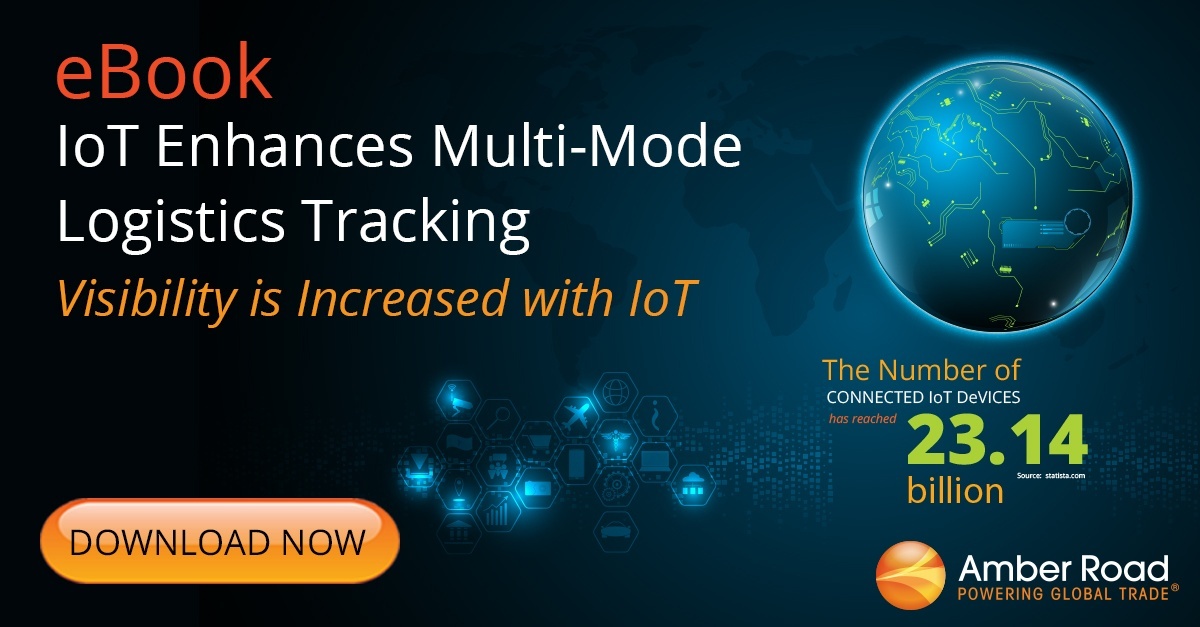 Internet of Things (IoT) applications can bring the disparate parts of your supply chain together to create an information ecosystem that benefits all of its participants. Visibility into milestones like current status, location, transit times, costs, POD documentation, and more, has allowed shippers to improve operations, capture data for historical analytics, and improve the future movement of goods.

Companies that leverage technology solutions that provide comprehensive, multi-modal data in a consolidated platform will be leading the pack.
Amber Road's new eBook, IoT Enhances Multi-Mode Logistics Tracking, explores how you can benefit from this new level of end-to-end shipment visibility.