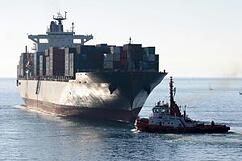 In a previous webinar, Amber Road discussed why for today's companies, a landed cost management capability is not only important, but essential.
We have transcribed the webinar to explain landed costs in more detail. If you would like to watch the archived presentation, please click here.
If you would like to read Part 1, please click here.
Continued from Part 1
That is quite a simplistic view as there are some additional definitions that may or may not be included for the purposes of trade and landed cost calculation. For example, assets and royalties contain some fees that are dutiable for the sort of equipment that is supplied to help a customer manufacture. There are some additional fees that may or may not be applicable to your business today.
Some elements of landed cost calculation include:
Import duty
Export duty
Quota fees
Indirect taxes
Excise fees
Transportation and harbor fees
Filing fees
Some other definitions would also include: assists and royalties
As you can see, this list is fairly comprehensive, and only gets more complex. I believe that there are 3 or 4 countries that have more than 7 levels of indirect taxation applicable to their import regimes.
Expecting your procurement businesses, your sales teams, and your production and engineering teams to understand those levels of taxation is a very long stretch. However, this is the reality for today's global businesses.
Importance and Implication of Charges
We've seen those charges, so why are they important to us? If we can expand on these important factors, I think that planning, sourcing, and distribution will be key in how we structure and operate our businesses today. Sourcing from low cost country providers, planning where to site factories for different markets, looking at distribution and how we intend to fulfill space in our markets, are all part of that calculation and classification.
The classifications themselves drive the duties and taxes applicable to those movements and commodities. Today, in my experience, it's very common to see that, for example, many importers look at the supplier's documentation that may have been created for the export process, and simply copy or replicate the export's harmonized code without making their own determination.
We haven't necessarily considered our own import costs and whether we've optimized them correctly. We have alternative suppliers that could make a fundamental difference to the amount of duty and tax that we pay. Have you factored and considered sourcing and time in our cycle, the selling press margin and target market landed costs?
Selling Price and Margin
The selling price and margin are quite often the two areas that can be eroded. The selling price typically is a market price, and as such, the margin becomes the variable. Any costs that eat into that selling price clearly affect the margin. That has caused a challenge for many customers in making sure that when we've sourced our components, to create our finished product that we have to optimize it in a way that works in that target market that we're trying to sell to.
Execution
In terms of execution, when we've done our planning and sourcing scenarios, we would expect a level of performance. Are we monitoring that execution time? Are we looking and saying, here is an invoice that is coming from our broker? This is a charge, for example, that we need to look at. Have we modified our processes to incorporate this monitoring? Is it within a tolerance? Should we fix this as soon as we possibly can?
Audit
The third dimension is the audit. As mentioned before, this is a very under-invested area. Simply trying to understand the volume of international shipments and their associated costs has been problematic for many customers. Trying to amortize our costs and attribute costs to different international shipments has been so problematic and costly that audits don't take place. However, when they do, it's very common that abnormal results are identified. As a simple example, a client of ours in the garment industry identified a quarter of a million dollars worth of incorrect charges, simply attributable to incorrect fees being applied.
Stay tuned for the next post where we will explore landed costs in more detail! In the meantime, check out our Sourcing Optimization:Capabilities for Scenario-based Sourcing Analysis brochure!