As the price of oil drops, companies need to reconsider their cost-saving strategies and how to manage global supply chains for bottom line impact. Typically, companies focus their efforts only on how they can drive costs down within their supply chain, without considering how their import/export compliance team can improve value.
Leading supply chains benchmark their strategies against different standards. Formalizing the compliance team into part of th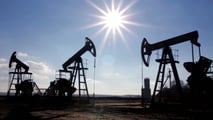 e value chain supports cost and risk reduction, while managing the internal expertise of this team to reduce and eliminate hidden costs in cross-border activities.
Next week, Amber Road will sponsor the Oil & Gas Supply Chain Compliance Conference in Houston, TX, where compliance and supply chain leaders will discuss the uncertain landscape for the oil and gas industry.
Don't miss my presentation, Trade Compliance: The Missing Link in Supply Chain Management, where I will discuss how best in class organizations leverage internal import and export talent to reduce risk, lower costs and eliminate the hidden costs of conducting business globally.
Key topics will include:
How import/export compliance teams can improve value
Managing global supply chains for bottom line impact
Eliminating hidden costs in cross border activities
If you can't make the presentation, discover how automating your oil and gas compliance activities can bolster your supply chain and protect your organization from high industry risks – check out our eBook, Meeting the Global Trade Challenges of the Oil & Gas Industry with Solutions from Amber Road. Then, learn how you can educate your compliance team about classification and other topics with training courses from Amber Road's Global Trade Academy.
Suzanne Richer
Director, Amber Road's Trade Advisory Practice