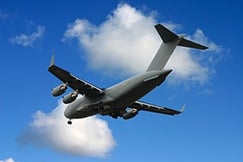 On July 5, 2017, President Trump signed a proclamation officially granting duty free benefits on 28 lines of travel goods to all GSP countries. The U.S. travel goods industry had been impatiently waiting for this announcement since last June, when the Obama Administration granted only a limited number of countries.
Trump's move was heralded by those who had been furious with President Obama's decision to delay, and then defer for the next administration, the final word on travel goods benefits. It's a strange situation that seemingly swaps the roles of the pro-trade Obama with protectionist Trump.
For some background on the saga:
The Generalized System of Preferences (GSP) program supports trade for developing countries, allowing duty-free access to the U.S. market for a variety of goods. The largest and oldest U.S. trade preference program, GSP includes over 120 beneficiary countries and territories. In 2015, Congress approved an extension of the GSP program, and allowed for the inclusion of travel goods, such as suitcases, backpacks, handbags, wallets, and more, for duty free benefits under GSP.
As part of their 2016 annual review, the Office of the U.S. Trade Representative (USTR) accepted dozens of petitions from the travel goods industry to add certain HTS lines to the GSP program. However, when the Obama Administration announced the results of the annual review in June 2016, the industry was shocked to learn that travel goods benefits would only apply to least developed GSP beneficiaries (LDCs) and Sub-Saharan countries receiving benefits under the African Growth and Opportunity Act (AGOA).
The backlash was fast and furious, and included letters and phone calls from Members of Congress, travel goods industry representatives, and ambassadors of the non-LDC GSP beneficiaries. The official statement from USTR said that Obama wanted more time to study the impact of travel goods benefits from all GSP countries:
"The president deferred action on a decision for non-least developed countries outside sub-Saharan Africa to provide additional time to assess the impact of benefits on the competitiveness of least-developed countries and to further study whether the more advanced developing countries really need one-way tariff preferences to compete."
This did little to appease anyone, and USTR was forced to capitulate, scheduling a hearing in October 2016 on extending GSP benefits for travel goods and requesting information on the potential impact on both the GSP countries and U.S. travel goods producers. The hearing itself was largely one-sided in favor of extending benefits, and USTR said they would make a decision by January 2017.
However, on Obama's last day in office, USTR announced that they would defer the final decision to the next Administration, effectively passing the buck on to then President-elect Donald Trump. Travel goods were a hot topic during confirmation hearings for Trump's USTR nominee Robert Lighthizer, who was grilled about Trump's intent to extend travel goods benefits. While at the time Lighthizer demurred, Trump's action last week shows that he was listening to Members of Congress, and to the industry, who all demanded the extension.
Companies can save millions of dollars through duty savings programs, but ensuring compliance is critical. Now that the fate of duty-free benefits for travel goods is no longer in limbo, importers and exporters have the complex job of ensuring that their goods qualify under these extended benefits. Amber Road customers in many industries leverage the technology and trade content to take full advantage of preferential trade agreements and lower duty costs. This overwhelming task can be simplified using Amber Road's Duty Management solution, including capabilities to:
Assess qualification criteria and results
Map HS classification codes to product data files stored in the platform
Identify applicable agreements and apply agreement specific rules of origin, determine origin of the goods and qualify eligibility for preferential treatment
Manage supplier solicitation campaigns and Bill of Materials responses for multiple agreements
Generate preferential and non-preferential certificates of origin
GSP and AGOA are two programs where preferential trade can afford companies with cost-saving benefits, by simplifying and automating the qualification and administration process, importers can ease the workload. Watch this short video to learn about the benefits of a Duty Management solution.
This post was published on July 21, 2017 and updated on July 24, 2017.