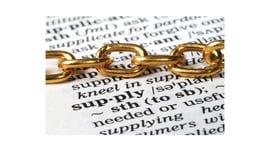 Last month, the Secretary of Homeland Security Jeh Johnson met with China Customs Minister Yu Guangzhou to discuss customs and law enforcement issues, and brainstormed strategies for increasing supply chain security. The two officials agreed to collaborate on protecting the global supply chain against the illicit importation, exportation and trafficking of counterfeit trademarked merchandise. As a result, they signed a Declaration of Principles that expands the Container Security Initiative (CSI) in China to address customs violations.
According to the U.S. Department of Homeland Security, "CSI is currently operational at 60 ports across North America, Europe, Asia, Africa, the Middle East and Latin and Central America. These ports prescreen over 80 percent of all maritime containerized cargo imported into the United States, assisting in the Department's efforts on security and the facilitation of legitimate travel and trade."
Additionally, U.S. and China will be sharing seizure information such as dates of import and export, values, quantities, commodity descriptions, known manufacturers and shippers, infringed trademarks, and other available information. They also plan to conduct joint training operations on how to target counterfeit products that pose a health and safety risk. They will also increase the number of representatives visiting each country's ports, extend invitations to scheduled seminars related to IPR enforcement, as well as issue a curriculum and training guide that focuses on how to successfully target intellectual property theft.
The entire press release from the U.S. Department of Homeland Security can be read here.
To learn how you can insulate your supply chain and better manage global supply chain risks, download our white paper, How Collaboration Reduces Your Global Supplier Risks.

This post was published on July 9, 2015 and updated on August 8, 2017.