Next month, Amber Road will be sponsoring the FDRA Footwear Forum in Boston on September 15th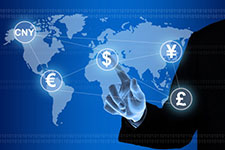 . This forum will bring together the industry's top executives and leading service providers to discuss information and updates on footwear trade and sourcing, compliance, product safety and other issues.
Don't miss Amber Road's presentation on Making Dollars and Sense of Sourcing and Global Trade Automation, which will address the key drivers in the explosion of global commerce, including:
Low-cost country sourcing
Emerging global markets
Proliferation of trade agreements
Register for the FDRA Forum today to discover how trade automation can help your footwear company meet the needs of higher global trade volumes and other trends.