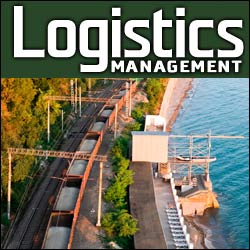 According to Aberdeen Research, international shipment costs twice as much, takes five times as long and has five times the lead time variability of a domestic shipment. In light of these facts, a 1% improvement in international supply chain efficiency will obviously yield a far greater return than a 1% improvement in domestic supply chain efficiency.
So why is investment in international supply chain solutions and processes one-tenth of that in domestic supply chain solutions and processes?
Please join Amber Road and the Aberdeen Group for our complimentary webinar Domestic vs. International Supply Chain Performance Gap: Uncovering the Investment Disparity, on Wednesday, November 19th at 2:00pm EST. Join us while we:
Examine the domestic vs. international supply chain performance gap
Uncover the components of the investment disparity
Identify key business benefits delivered by leading operational readiness capabilities
Outline 5 international process areas to maximize supply chain performance and continuous improvement
Presenters include:
Scott Byrnes, Vice President of Marketing, Amber Road
Bob Heaney, Research Director, Aberdeen Group
This post was published on November 7, 2014 and updated on February 13, 2015.