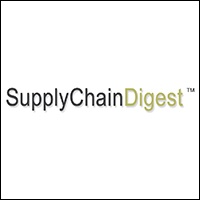 International companies must keep pace with new research and technology so they remain agile and automated in their global sourcing and trade management practices. But trends change quickly – can you keep up?
Supply Chain Digest and Amber Road recently completed a benchmark study around global sourcing, technology, and related trade management disciplines. Join Amber Road and Supply Chain Digest for an upcoming videocast, Trends and Issues in Global Sourcing and Trade Management, on Thursday, December 10th, featuring Supply Chain Digest editor Dan Gilmore; Gary Barraco, Director, Global Product Marketing at Amber Road; and Dan Gardner, President of Trade Facilitators Inc. The results of the survey, unveiled in a new report launched with this videocast, answer several key questions:
What capabilities do companies believe are most critical to global sourcing and trade management success?
What processes and capabilities separate leaders from average and laggard companies?
How successful are companies in areas such as calculating total landed cost and estimating global lead times?

Register now to arm yourself and your organization with key trends in global sourcing and trade management practices!