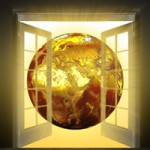 Join Amber Road on Wednesday, February 22nd at 2:00pm EST, for a complimentary webinar showcasing TradeWizards.com, a new cloud-based portal that enables companies to classify products, calculate duties and taxes, and screen for restricted parties…for FREE!
During the "TradeWizards.com: Answers to Your Tough Trade Questions" webinar, industry experts will review the challenges companies are facing when it comes to importing and exporting, and show you how TradeWizards.com can help combat those challenges.
Speakers will include:
Scott Byrnes, Vice President of Marketing, Amber Road
Steve Keighley, Solutions Consultant, Amber Road
Join us to learn how TradeWizards.com can help you tackle your compliance challenges. Register today!