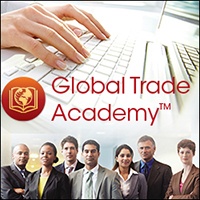 Global Cargo Security Programs offer key advantages to the savvy international trade professional. From C-TPAT to AEO, J-AEO, C-AEO, PIP and NEEC, companies are challenged with aligning these programs, especially when requirements differ from one country to the next.
Amber Road's Global Trade Academy hosted a webinar, Comparing Cargo Security Programs Around the World, broadcasted live on Tuesday, June 14th. During this webinar, Suzanne Richer, Director of Amber Road's Trade Advisory Practice, will provide an in-depth overview of cargo security programs' similarities and differences and further discuss the best practices for how firms are overseeing these programs at a local, regional and global level. Subscribe to Amber Road's Global Trade Academy's eLearning platform to access a course covering this topic!

Key topics of this webinar included:
Getting the most benefits from each program for your supply chain efficiency
How these programs are implemented and how they differ from each other
The current reciprocity agreements between these programs
Best practices for aligning your global cargo security standards

Subscribe today and discover the supply chain security programs that can help ensure safety and compliance in your supply chain!