Determining the country of origin of a good is an important consideration in international trade. The country of origin can affect the duty rate, the eligibility for special programs, admissibility and quota. Also, the marking of products with country of origin information is not only a legal requirement, but also can be a significant factor in consumer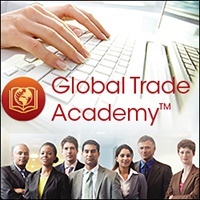 purchasing decisions.
Join Amber Road's Global Trade Academy for our complimentary webinar, Country of Origin Rules and Practical Applications, broadcasting live on Tuesday, April 26th at 2pm EDT. During this webinar, Suzanne Richer, Director of Amber Road's Trade Advisory Practice, will discuss the various rules of origin for goods and explain how non-compliance may result in delays and penalties. Key topics will include:
Non-preferential vs. preferential rules
How to correctly determine the country of origin
What steps to take once origin has been determined

Join us for this in-depth discussion to ensure your organization is remaining compliant!