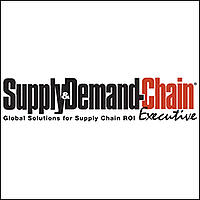 As a result of the West Coast Port Congestion and concern of disruptions to the supply chain, Abercrombie embarked to deploy a Transloading model to help keep inventory in motion once it arrived to US ports.
Join us for a complimentary Supply & Demand Chain Executive webinar entitled Transloading at Abercrombie: The Business Drivers, Lessons Learned, and Realized Rewards, broadcasting on Thursday, September 8 at 2:00pm EDT. During this webinar, viewers will learn that shifting business process while weaving an integrated and automated downstream process requires careful coordination, attention to detail, and a willingness to collaboratively work with trading partners to achieve high levels of business process and data quality maturity. Key topics will include:
Abercrombie's motives to transload
Lessons learned during the implementation phase
The resulting benefits of deploying a Transloading model
Presenters will include:
Sarah Jane Chapman, Manager of Interantional Logistics, Abercrombie
Chris Andrews, Manager of International Transportation, Abercrombie
Stephanie Miles, Vice President of Commercial Services, Amber Road

This post was published on August 8, 2016 and updated on August 8, 2016.