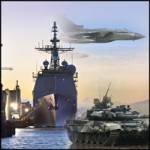 Ongoing export control reform is bringing about some major changes for exporters, particularly because pieces, parts and components from the U.S. Munitions List (USML) will be migrating to the Commerce Control List (CCL).
Join Amber Road on Tuesday, September 25 at 2pm EDT for a complimentary webinar discussing the challenges exporters are facing as a result of the ongoing export reform. During How Will the USML to CCL Migration Impact Exporters?, industry experts will:
Tell you about the changes that have already occurred, and discuss what changes are still to come
Provide you with specific examples of products that will be affected
Explain how trade automation software can be beneficial during times like these
Speakers will include:
Todd Willis, Director, Munitions Control Division, Bureau of Industry and Security
John Priecko, President and Managing Partner, Trade Compliance Solutions
Anthony Hardenburgh, VP Global Trade Content, Amber Road
Join us to learn how your company can stay ahead of the export reform changes. Register today!