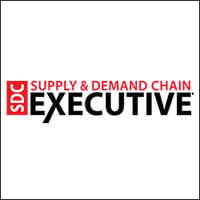 Supply chain risk comes in various forms - geopolitical, cyber security, and natural disasters (just to name a few). So, how can you prevent these risks from becoming major supply chain disruptions?
Join us for a complimentary Supply & Demand Chain Executive webinar entitled Risk Mitigation, broadcasting live on Wednesday, March 29th at 1:00pm EDT. During this webinar, Cheryl Layne, Amber Road's Director of Customer Success, and other industry experts will discuss tools and strategies that can help you identify and mitigate supply chain risks.
Key topics will include:
Complying with new, country-specific regulations
Ensuring quality standards and improving supply chain transparency
Techniques to achieve the optimal level of agility and responsiveness
Unique risk mitigation strategies to accurately predict and prepare for future events
Technology solutions to help maximize visibility
Whether it's determining if your trading partners are in compliance with regulatory standards or ensuring your supply chain is able to predict and respond to risks in real-time, it is critical to have a more proactive and comprehensive approach to risk management. Join us to learn how you can reduce risk in today's complex, cross-border environment!

This post was published on March 23, 2017 and updated on March 23, 2017.