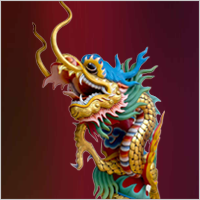 China is widely regarded as one of the most powerful economies and countries in the world, and with this being said China's trade relationships face an uncertain time with the United States, forcing China to expand its relationship with the European Union. With these growing uncertainties and The New Silk Road on the horizon, navigating this dynamic market is more important than ever. However, paving your path through this market as importers and exporters alike is no easy task- implementing the proper policies and a China trade management solution is paramount to your company's success.
Join Amber Road and American Shipper in the upcoming webinar, Taming The Dragon: Taking Advantage of China's Trade Opportunities by Minimizing Uncertainty on Tuesday, May 2nd, at 2 PM EDT. This webinar will explore the key dynamics, both positive and negative, impacting China's place in global trade and effective ways for companies to rise above the fog and succeed in this ever-important market. Join the discussion with these expert panelists:
Ty Bordner, Vice President, Solutions Consulting, Amber Road
Kae-Por Chang, Managing Director, Amber Road China
Moderated by Eric Johnson, Research Director, American Shipper
More panelists TBA!
Join American Shipper and Amber Road as we help your company tame the dragon in our upcoming webinar!
This post was published on April 24, 2017 and updated on April 28, 2017.