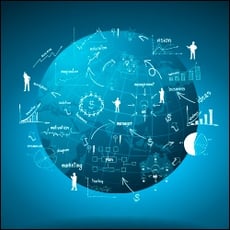 With the rise of multi-national commerce, global trade is growing in importance. However, friction between borders is an obstacle that often slows the pace of trade. To ensure compliance, companies must successfully use software and global trade content in a dynamic world to adapt to these changes. This requires the use of metadata in the content and adaptive rule engines.
Please join Amber Road and Supply Chain Insights for a webinar exploring The True Meaning of Global Trade Content, broadcasting live on Thursday, November 12 at 2pm EDT. Viewers will learn how to use global compliance technologies and evaluate content options to minimize cost and mitigate risk in an evolving marketplace.
Key topics will include:
A review of the findings of Supply Chain Insights' recent Global Trade Management software survey
Insights gathered from interviews with trade compliance professionals
An overview of the true meaning of global trade content
Case studies on regulatory updates and its impact on content and the customer
Presenters will include:
Lora Cecere, Founder and CEO, Supply Chain Insights
Anthony Hardenburgh, Vice President, Global Trade Content, Amber Road

Don't forget to follow us on Twitter and join in the conversation! #GlobalTradeContent
Interested in learning more about Supply Chain Insights' recent survey? Check out the resulting report, Imports & Exports Made Easier with Global Trade Management Software.
This post was published on October 12, 2015 and updated on October 12, 2015.