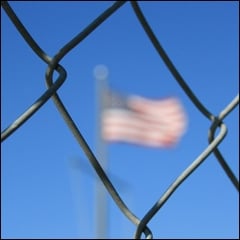 Nothing dominates the importing and exporting scenario in the United States more readily today than the discussion around a border tax. With a long-standing trade deficit, the U.S. imports far more than it exports and the proposed border adjustment tax (BAT) would hit imports for an additional 20%. There are supporters and detractors on both sides.
Join Amber Road's Global Trade Academy for a complementary webinar entitled U.S. Border Adjustment Tax – Real or Not, How Does It Impact Importers? on April 18th at 2:00PM EDT. The webinar will explore the BAT in its entirety, why it's being proposed now, and how it ties into our overall corporate tax system. Suzanne Richer, Director of Amber Road's Global Trade Academy, will discuss:
The issues at the heart of the BAT
The incentives and impact of the BAT on U.S. firms
The effects of the BAT on importers and exporters
How the BAT is expected to impact the value of the dollar
A firm understanding of our long-standing corporate tax system is the first step in understanding the true impact of the border tax. Whereas supporters of the BAT argue it addresses our broken tax system, detractors believe it will initiate a trade war and therefore harm our economy. Whether you are a supporter or detractor, or unsure of where you stand, there is definite value in understanding how the BAT will impact the U.S. Join us to explore the border tax in greater detail!
This post was published on April 10, 2017 and updated on April 18, 2017.