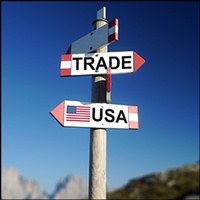 After lying dormant for almost 30 years, U.S. trade policy has been swept up in a whirlwind of change – and, surprise, your trade compliance job may get caught in the storm too! Your imports of a variety of products just became more expensive with the imposition of special tariffs and import restrictions.
Join Amber Road's Global Trade Academy's upcoming webinar, U.S. Trade Policy Is Changing Rapidly - And So May Your Job!, on June 26th at 2:00PM EDT.

On behalf of Global Trade Academy, Robin Grover will present on the topic of our changing trade environment. Robin is an international trade lawyer with over 30 years experience handling all aspects of export-import issues.
The broadcast will look into how Canada, China and the EU are planning to impose retaliatory tariffs on U.S. exports and how that can (and will) affect your job performance. Topics include:
China as a source of trade disputes
EU barriers to U.S. products
Re-negotiations of NAFTA and KORUS
Strengthening of anti-dumping safeguards
CBP enforcement of illegal imports
Don't be caught short-handed! Join us to explore the pitfalls associated with these trade policy changes and recommend best practices to protect you and your company - register here!
This post was published on June 18, 2018 and updated on June 18, 2018.