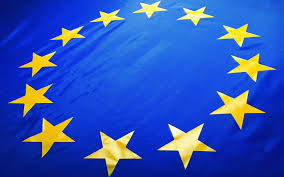 The constant changes in economical, technological, and political circumstances makes it necessary for the EU to be as current as possible when it comes to dual-use export controls in order to preserve international peace and security. For this reason, and in order to comply with its international security obligations, the EU dual-use control list included in Annex I to the Regulation (EC) No. 428/2009 needs to be updated regularly.
On November 15, 2016, the European Commission formally published the amended Council Regulation on the control of exports, transfer, brokering and transit of dual-use items. The EU Commission had already adopted this on September 12, 2016, however publication in the Official Journal of the EU could not occur until after the EU Parliament and EU Council's 2-month period of veto powers had passed. This 2016 update of the EU Control List of Dual-Use Items concern, in particular, the current list of dual-use items, specifically those in Annexes I, IIa and IIg of EC No 428/2009, as amended. The regulation entered into force the following day on November 16, 2016. The EU Commission has published a "Comprehensive Change Note Summary 2016".
What are "dual-use items" and how do you control them?
Dual-use items include those goods, software, and technology that can be used for both civilian and military purposes and can contribute to the proliferation of weapons of mass destruction. Due to the risks associated to these goods, the EU and some individual EU Member States subjects them to export authorizations. They can be, for example, EU General Export Authorizations (EU GEAs), National General Export Authorizations (NGEAs), and Global or Individual licenses.
When are dual-use items subject to an export authorization?
In order to know if the goods traded are subject to an export authorization in the EU, the exporter needs to check the EU dual-use control list included in Annex I, which is arranged in ten different categories:
Nuclear materials, facilities and equipment
Special materials and related equipment
Materials Processing
Electronics
Computers
Telecommunications and information security
Sensors and lasers
Navigation and avionics
Marine
Aerospace and Propulsion
General Rule: If your item is listed in the EU Dual‐Use List, you will need an export license. However, let us be more specific: If the items are listed on Annex I and you are moving the goods within the EU only, then generally no license is required. However, you must state on the export documents that the items require a license if exported outside the EU and you must also keep appropriate records. If the goods are listed on Annex I and exported outside the EU, then you must apply for a license. If the goods are listed in both Annex I and Annex IV, then you also need to apply for a license for all destinations, for both exports within and outside the EU. Exception: Benelux trade
Sanctions & Embargoes
So does this mean that if your product is not listed, no controls apply to your product? Sorry, but you should also be aware of sanctioned destinations. If exporting to sanctioned or embargoed countries, an export ban or restriction may apply to your products.
Restricted parties
You must also ensure that you are not sending goods to undesired parties, persons, and entities that you can find on the applicable restricted party screening lists.
Catch-all
There is also a Catch‐all clause: If your goods are not listed in the dual‐use list, you may still need a license. This applies if the goods are likely to be sent to an end‐user where there are concerns that they might be used in a WMD program.
What are the most significant changes to the last version of the dual-use regulation?
The 2016 EU dual-use control list includes changes concerning the control parameters, the technical definitions and descriptions, and the removal or addition of dual-use items. These changes come as a result of the review of the Wassenaar Arrangement (WA) Dual Use Lists, Missile Technology Control Regime (MTCR) Technical Annexes and Australia Group Common Control Lists during the course of 2015.
The majority of the changes derive from the WA, such as the updates of the control of laser measuring systems and a new control for electronic equipment that can perform high-speed analogue-to-digital conversions. It has also introduced structural changes in Category 5 Part 2 "Information Security" as well as the removal of several controls, for instance those on some hydraulic fluids (category 1) and underwater cameras (category 8).
Regarding MTCR decisions, several Chemical Abstracts Service (CAS) numbers have been added to the chemicals listed in Category 1 and a new control for software for the operation and maintenance of guidance sets has been added to Category 7.
Following the discussions of the Australia Group, we should note that the chemical Diethylamine and two new viruses, the SARS related coronavirus and Reconstructed 1918 influenza virus, have been added to Category 1. Furthermore, several viruses have been renamed and the controls on biological equipment reviewed.
Modernization of the EU dual-use control system
The changes come in the context of the EU's proposal to modernize the current dual-use export control regime in order to make it more efficient, effective and consistent. The proposal brings three new elements to light: the control on "cyber-surveillance technologies" preventing international humanitarian law and human rights violations, the expansion on the process of requesting an export licenses due to "human rights considerations", and finally (amongst other changes) the inclusion of new EU General Export Authorizations (EUGEAs). The proposal is now under the legislative process, on the condition that the Council and European Parliament agree before the regulation is adopted. For more information, please read our earlier blog post entitled, EU Proposes to Modernize its Dual-Use Regulation.
How can Amber Road help exporters?
Manually determining whether an export license is necessary can be a daunting task. Amber Road captures the EU Dual Use list and updates it as soon as changes are announced. Amber Road's Export Management solution automates the license determination and management process in order to ensure compliance with dual-use regulations worldwide. For more information, please download our solution brochure.
This post was published on November 23, 2016 and updated on November 23, 2016.