In a new video from Amber Road, NCR Corporation's Josh Skeen, Senior Director of Global Logistics, sits down to discuss the many benefits NCR has experienced since implementing Amber Road.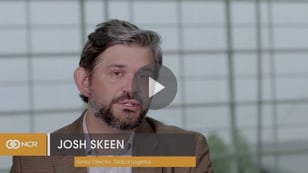 Founded in 1884 as National Cash Register, they truly understand the importance of digitization and automation both with their products, ATMs, point-of-sale terminals, self-service kiosks and barcode scanners, and with their supply chain visibility. With a simple goal of a reduced cost for goods sold and inventory levels, NCR was able to achieve that and more with Amber Road.
Watch this video to hear how leveraging Amber Road's Supply Chain Visibility software allowed them to get their products in more places around the world faster and cheaper.