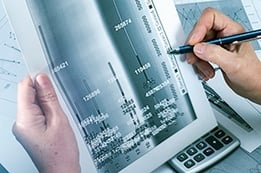 A few weeks ago, I attended a meeting in the DC area conducted by various organizations focused on product safety testing as a critical function of product commercialization and sale. A primary topic centered around the development and implementation of voluntary product testing standards. Regulatory standards exist, like the US Consumer Product Safety Improvement Act (CPSIA), California Prop 65, EU REACH and CE programs, China GB and others. However, companies and organizations are working to build standards before they become a law, as a means of self-policing.
The hallmark case study for voluntary standards stems from the harmful laundry detergent packet products that are now common in most homes. It wasn't long after the introduction of detergent pods that we began seeing accidental ingestion causing sickness and death. Consumers were warned after more than 11k incidents were reported in 2014. Watchdog groups and Non-Government Organizations (NGOs) started urging manufacturers to redesign the packets so they look less like candy. The American Cleaning Institute asked laundry pod companies to include childproof latches on packages, sell the detergent in opaque pods, and use a bitter coat on the outside of the pod to discourage anyone from putting it in their mouth.
According to A.S.T.M. International, the U.S. Consumer Product Safety Commission approached the organization about bringing together industry experts, manufacturers, safety advocates, and scientists to make sure the pods are packaged and labeled safely. In September 2015, the parties came to an agreement on a series of voluntary safety standards.
Through collaboration with voluntary standard organizations (like ANSI, ASTM, CSA, UL, and others), safety standards are developed for consumer products. In many cases, these standards bring industry groups, government agencies, and consumer groups together to agree on best consumer product safety practices.
The product safety and product safety compliance risks involved are persistent and costly. In order to properly address these requirements, you need to utilize technology, tools and best practices that create an efficient program for all parties involved. Amber Road's Product Testing solution consolidates the tasks and information required for organizations - making managing all standards easier. If you want to learn more about best practices for properly navigating the product safety and compliance requirements for your supply stream read our White Paper, Navigating the World of Tougher Product Safety and Compliance Requirements.