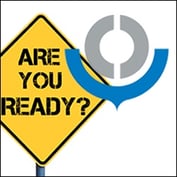 As you are probably aware, the World Customs Organization (WCO) announced updates to the Harmonized System (HS), which means major changes are just around the corner! The Wall Street Journal took notice in their new Morning Risk Report: Changes Coming to Product Classification System.
"Trying to stay abreast of the numerous changes is very difficult to do unless you automate the process," said Gary Barraco, Director of Global Product Marketing at Amber Road, a provider of global trade management software. J. Anthony Hardenburgh, Vice President of Global Trade Content at Amber Road added, "Companies that fail to make note of the 233 amendments and 500 changes made to the Harmonized System can miss out on preferential programs by misclassifying products, or even have the admissibility of those products into a country called into question."
Read the entire Wall Street Journal article to learn more about the upcoming HS changes. You can also take a look at Amber Road's new infographic to see how these changes will impact your company's global supply chain.
For assistance in successfully addressing the WCO 2017 amendments, please contact us or view our webinar, WCO 2017 HS Changes: Is Your Company Prepared?