It comes as n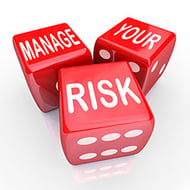 o surprise that yet again several brands are facing scrutiny for not complying with product safety standards and government regulations that have been in place for years. Since the beginning of March, 6 different retailers have had products recalled for manufacturing children's sleepwear that does not comply with the required flammability standards, totaling an upwards of 231,600 inventory items recalled. The proper protocol for flammability testing for apparel includes measuring the time it takes for a flame to spread on the fabric sample – meaning the consumer does not immediately go up in flames when sitting in embers range of an open flame.
Like many retail supply chain issues, a product recall can have adverse effects on the brand and often lead to preventable injuries or deaths. The amount of deaths, injuries, and property damage that result from consumer product incidents has cost the nation more than $1 trillion annually.1 The Consumer Product Safety Commission (CPSC) is charged with protecting the public from unreasonable risks of injury or death associated with the use of non-compliant products.1 With the lack of visibility into their supply chain operations or global sourcing processes, many brands and retailers continue to find that their products are being recalled more frequently. That said, the CPSC continues to govern and crack-down on brand manufacturers and retailers to ensure their products are produced according to government standards.
Last month, a Dodgeville-based retailer recalled over 25 styles of children's sleepwear due to non-compliance with the normal flammability standards. As a result, the company cited this action would reduce their total revenue by $3.4 million for the quarter.2 This is a prime example of a type of loss brands and retailers incur when they lack holistic visibility into their supply chain.
In order to produce reliable, high-quality, and safe products that loyal consumers expect, it is imperative for manufacturers, retailers, importers and distributors (regardless of how big or small the company is) to proactively evaluate textiles, trim and components in the products they import to ensure they are producing goods utilizing materials that meet government and state regulations.
Amber Road's Risk & Quality Management solution provides brand manufacturers and retailers the ability to accurately determine that all trading partners are in compliance with regulatory requirements and the standards defined for product safety and quality that reflect the importance of the brand. With the Risk & Quality Management solution, global brands, retailers and their suppliers become more resilient ─ equipping the brand with the right tools to steer clear of hitting the CPSC's recall list.
Interested in strategies your organization can employ to minimize supply chain risks? Check out our white paper, How Collaboration Reduces Your Global Supplier Risks, to learn more!

1 "CPSC Home." U.S. Consumer Product Safety Commission. N.p., n.d. Web. 23 Apr. 2015. <http://www.cpsc.gov/en/>.
2 Romell, Rick. "Lands' End Recalls Children's Pajamas over Flammability Issue." Lands' End Recalls Children's Pajamas over Flammability Issue. Journal Sentinel, 25 Mar. 2015. Web. 23 Apr. 2015. <http://www.jsonline.com/blogs/business/297521171.html>.