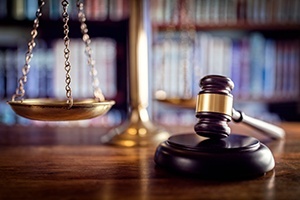 Manufacturers across all industries run a deep risk with ensuring their exports remain compliant with government regulations. These risks increase exponentially when dealing with highly restricted products.
As companies become increasingly global, the examples of those who break sanctions continues to grow at an alarming rate. A recent and large-scale example is the Chinese international technology company, ZTE, that plead guilty to selling electronics to Iran. In the settlement, ZTE agreed to pay $1.19 billion in fines, making it the largest criminal fine in a United States sanctions case.
Others who have been busted for similar crimes include Hobby Lobby, the arts-and-crafts retail chain. In 2009, the chain started collecting illicit Iraqi artifacts including manuscripts, antiquities and other cultural materials that were mislabeled as 'ceramic tiles' in shipments to corporate locations. Hobby Lobby agreed to pay $3 million to settle the civil forfeiture for purchasing over 5,500 significant ancient artifacts.
Even Amazon is under federal investigation for violating U.S. government sanctions against Iran. The e-commerce giant admitted to selling and delivering $25,000 worth of goods to an Iranian embassy and $8,000 to individuals tied to the Iranian government between 2012 and 2017.
On the other end of the spectrum are well-protected, responsible organizations with export risk management solutions in place. Companies like AirTronicUSA, a world leader in designing and manufacturing superior weapons and defense systems, must be hypervigilant when dealing with exports.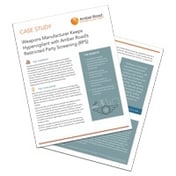 The new case study, Weapons Manufacturer Keeps Hypervigilant with Amber Road's Restricted Party Screening (RPS), explores how AirTronicUSA, utilizes Amber Road's RPS solution to efficiently manage their hypervigilant export screening needs.
The case study highlights the following benefits of RPS:
Comprehensive global screening of customers and trading partners against over 500 restricted party and sanctioned countries lists

Customized, modular solution tailored to fit the company's needs

Continuous updates to international restricted party lists to ensure import and export compliance

Quick re-screening of partners or transactions when new data is received

Amber Road's Restricted Party Screening platform is continuously growing in order to remain up to date with government regulations and international business rules. This past July, the company announced the expansion of their RPS platform to include Politically Exposed Persons Screening.
Amber Road's Global Knowledge® database is the powerhouse behind the expansive coverage. This growing library enables companies like AirTronicUSA to quickly screen customers, suppliers, and other trading partners against 570+ restricted party lists from government institutions worldwide.

This post was published on October 27, 2017 and updated on November 1, 2017.