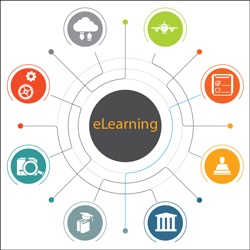 With the complexity of today's global environment, organizations struggle to establish and maintain cohesive trade and compliance procedures across functions and geographic locations. Regulation shifts and requirement changes are some of the many external forces that increase this challenge in ways that are out of our control. This heightens the importance of implementing a trade compliance training program that can monitor, test, and certify participants.
Take a well-planned approach to team training and reduced risk of non-compliance. Global Trade Academy's new e-Learning program provides ongoing training with a reasonable care approach, testing your key personnel who are critical to safeguarding your firm's global risk.
Join Amber Road's Global Trade Academy on Tuesday, October 31, 2017 at 2:00PM EDT for our webinar, Building Trade Compliance Expertise with e-Learning.
During this webinar, Jean-Pierre Geronimi, Director of Amber Road's Global Trade Academy, will review the benefits of Amber Road's e-Learning platform:
Access to fundamental and advanced training programs that suit the needs of your purchasing, supply chain, accounting, HR, import, and export groups
Support your organization's trade compliance goals
Ensure employees understand and commit to trade compliance
Nurture a team culture of continued learning
Building internal expertise in your global customs and trade compliance programs requires a clear and focused goal for multiple departments, from imports and exports to purchasing, accounting, and beyond. Luckily, Global Trade Academy has developed a comprehensive and convenient approach to training that can be implemented across all functions and locations.
Don't miss out on this key component of any compliance training budget – register today!