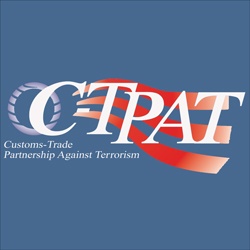 Every year, industry professionals gather to discuss updates and forecasted changes to the Customs-Trade Partnership Against Terrorism, better known as the C-TPAT. As a segment of the U.S. Customs and Border Protection's cargo enforcement strategy, it is important that players in the trade community maintain up-to-date knowledge of the C-TPAT program.
This past August, the C-TPAT Conference convened in Detroit, Michigan and Suzanne Richer, Director of Trade Advisory Practice at Amber Road, was there to take notes. With extensive experience advising corporations on C-TPAT validations and cargo security applications, Suzanne expanded her knowledge of the program's current state and direction for the future.
Join Amber Road's Global Trade Academy on Tuesday, September 12, at 2pm EDT for our webinar, C-TPAT, Trusted Trader and Block-Chain, where Suzanne Richer will share highlights from the conference, including:
Evolution of the C-TPAT
Threats in the supply chain
New minimum-security guidelines
Block-chain and the supply chain
How ISO standards influence C-TPAT
Managing security breaches
This webinar will be an excellent resource whether you missed the show or if you're responsible for updating your team. Invite your colleagues and learn together!