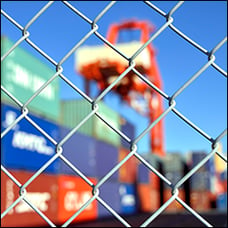 Customs laws and regulations are continuously changing. This challenges your ability to comply with labor regulations and imported product restrictions, making it increasingly easy to get blindsided by penalties at the border.
At the same time, changing trade regulations and enhanced inter-agency enforcement techniques are delaying the clearance time for sensitive imports. This results in longer lead times and higher costs associated with customs exams and storage fees.
Join Amber Road's Global Trade Academy as we tackle the changes and potential pitfalls for importers during our webinar, Your Shipment Was Stopped? Don't Get Blindsided By Customs Laws & Regulations! It will broadcast live on Tuesday, March 20th at 2pm EDT.

Suzanne Richer, Director of Trade Advisory Practice at Amber Road, will explore import regulation changes associated with forced labor requirements, foreign suppliers' use of North Korean labor, delays associated with consolidations, and similar circumstances that are challenging importers to get their freight released in a timely fashion.
The webinar's key highlights include:
Changes to forced labor regulations – what you need to know and procedures you should have in place to limit liability
The presumption connected with foreign products produced with North Korean labor
"Structuring" – the risk of splitting shipments to avoid duty impact and earning the wrath of the Customs and Border Protection (CBP) for misusing a "privilege"
Consolidation holds – what to do when you can't get your freight
Free Trade Agreement challenges at the border – did it really qualify at time of entry and did your supplier "structure" the shipments to avoid Certification?
How properly treated wood pallets, and other packing/packaging can hold up your shipments and incur massive customs penalties
So, how well do you know customs law and regulations? Join us next week to learn practical solutions to your import challenges – register today!