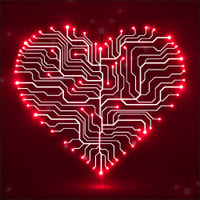 Global trade has never been as ubiquitous as it is today. Technology of all kinds – from transportation tech like containerization, cargo aircraft, and supermax vessels all the way to the digital global e-commerce marketplace – facilitates an unprecedented flow of products around the world. At the same time, tariff and sanction shifts have become the main enemy of the supply chain manager, who relies on consistency and certainty to plan and execute global trade.
Next week's webinar on February 14 seeks to answer the question: How can we leverage technology to overcome emerging and enduring global supply chain management risks? Amber Road and AAEI conducted a survey of supply chain professionals involved with global trade in order to gain a clearer picture of the primary challenges facing the community, and how their companies are using technology to address these challenges.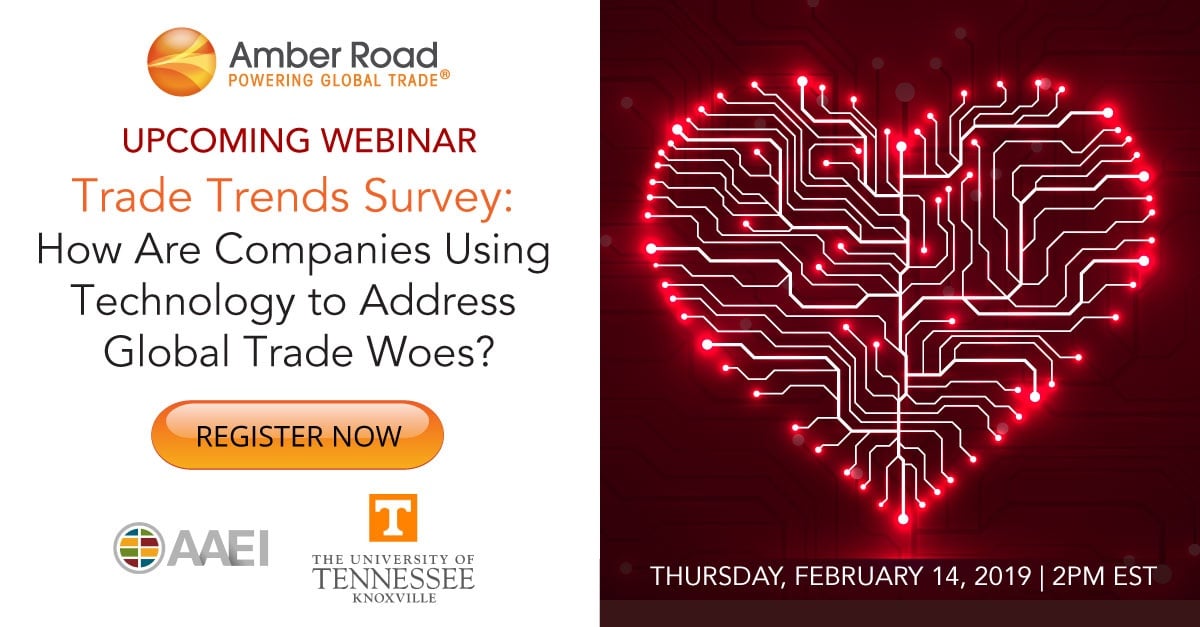 Find out how your peers plan to thrive in the new world of Supply Chain 4.0:

Up-to-the-minute visibility into operations with IoT data
Quick decision-making capabilities via a control tower
Reduced sourcing and product quality issues through effective supplier collaboration tools
Pulling actionable insights from the survey data will be Dr. Ben Hazen, Associate Professor of Logistics & Supply Chain at the University of Tennessee, as well as Marianne Rowden, President of the American Association of Exporters & Importers.
The best gift for your Valentine this February 14? Skip the box of chocolate or the bouquet of roses: instead, get your supply chain a modern technology stack that will endure global trade risks for years.
This post was published on February 8, 2019 and updated on February 11, 2019.