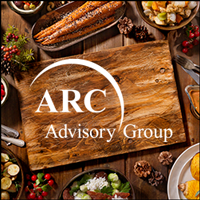 Imagine you're planning a potluck. Each friend is assigned to bring their specialty - a tasty homemade dish, the centerpiece honeybaked ham, their secret-recipe apple pie - and you, the host, need to coordinate it all. Thing is, one of your friends is in Vietnam. The other is on a cargo ship in the North Pacific. And the only tools you have at your disposal are a fax machine and an Excel spreadsheet that no one else can see. How is your potluck going to be a success?
Of course, that's not how anyone plans a party these days. Individuals can easily communicate and collaborate across borders to share plans and ideas instantly. But creating a digital model for your company's global supply chain is a lot more complex than simply downloading Venmo. You'll need to transform your entire ecosystem and technology stack - no simple task.
Who should be included in your new digital model of your supply chain, what will they contribute and how will that be shared and consumed? What are the benefits?
It's just like a potluck, only a lot bigger. And more complex.
Join ARC Advisory Group and Amber Road for a webinar to discover how you can begin to build a truly digital supply chain.
Webinar: Building a Digital Supply Chain is Like Hosting a Potluck: What You Need to Know
Wednesday, October 24, 2018 at 2PM EDT

Join ARC Analyst Clint Reiser and Amber Road's Ty Bordner as they discuss:
a high-level approach to implement a global supply chain digital execution platform
strategy for gaining complete end-to-end visibility and actionable control
the benefits of collaboration, automation, and analytics that are possible
success stories of companies that have moved to a digital supply chain
Don't miss the party - register today!