Earlier this year, Amber Road's Global Trade Academy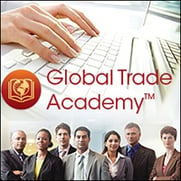 broadcasted a webinar, Trade Compliance Survival Guide. I received several questions throughout the webinar, but unfortunately, I did not have time to address them all during the live broadcast. I have compiled some of my answers into a Q&A document - here is a preview:
Do you have any recommendations for where we can find a template or example of an import manual to ensure we include all the key elements?

See CBP's website for more information.
How is a check of 35,000 items done? How long does it take? Could you please share some details about the process?

For a large classification review, select up to 10% of all items for a classification check. If the error rate is significantly high, continue auditing or consider a program to review it in its entirety. If only a low error rate is detected, consider the root cause and use this to advance new or updated classification procedures and initiate training around the results.
Can you suggest any training seminars for export compliance? Specifically, 40-80 hours per year.

Amber Road's Global Trade Academy offers many export training programs and webinars. They have an Export Controls Specialist course (EXCS) that is also a certification program. For more information, see our website or contact their Director at JeanPierreGeronimi@AmberRoad.com.
Click here to view the entire Q&A document.
For more information on compliance training your company and access to the full webinar recording, download our e-Learning Courses brochure!