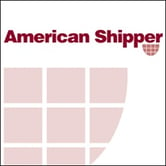 On March 23rd, Amber Road in conjunction with American Shipper broadcasted a webinar entitled, ACE- ing Technology: What you need to know to meet CBP's 2016 single window mandate. Our presenters, Ty Bordner and Suzanne Richer from Amber Road, received several questions throughout the webinar, but unfortunately we did not have time to address them all during the live broadcast. We have compiled their answers into a Q&A document - here is a preview:
What is a Manifest Confidentiality Agreement?
Firms may elect to request confidentiality of their manifest information to Customs and Border Protection. Amber Road's Trade Advisory Practice can develop the request for confidentiality; contact us at [email protected].
With these changes will there be a guide to understand what these mean?
All updates from CBP are posted when available. It is helpful to check their website on a frequent basis. For more information, please visit the CBP website.
What is the actual cut over date for AES filings to ACE?
Many dates have been extended by CBP since the beginning of the year. Please check out the CBP website for final confirmation.
My company ACE account has been disabled and I am unable to get ACE Support to answer the phone or respond to an email. Can I go to a local Customs office to get help?
ACE accounts that have been disabled take sufficient time on the phone to have reissued. Dial the ACE Help desk to support your request. Our team can help, if you cannot get through to the appropriate ACE contact. Contact us at [email protected] to learn more about our Global Trade Management solutions.
Click here to view the entire Q&A document. Some responses are unavailable at this time and will be provided on a later date.
Did you miss the live webinar? Click here to view it on-demand!
Amber Road's import management solution allows importers to adopt best-practice trade processes on a global level, have a centralized view of import compliance, and automate key import processes. Click here to download this brochure.
This post was published on April 11, 2016 and updated on April 11, 2016.