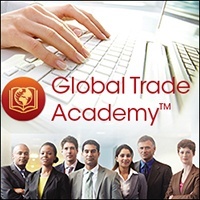 This week, Amber Road's Global Trade Academy broadcasted a webinar on Comparing Cargo Security Programs Around the World. Our presenter, Suzanne Richer from Amber Road, received several questions throughout the webinar and unfortunately did not have time to address them all during the live broadcast. We have compiled her answers into a Q&A document - here is a preview:
When you say "clean up" the Manufacturer Identification Code, do you mean just communicating with brokers/agents on which MID you want used? So as a "go-forward" action?
Importers should use their ACE data on a regular basis to know their importing data and identify any anomalies. If there appear to be multiple MID codes for a single supplier, the importer should take steps to identify the correct information and work closely with their business partners, such as the customs broker, to ensure the data is correct and properly used moving forward.
In the case where a company is exporting to Brazil, have you seen the Brazil company prepare for AEO and the exporter join C-TPAT and AEO? Have you seen this system improve cargo clearance in Brazil?
We have worked in many countries to document import processes including Central and South America. We are strongly familiar with all requirements under AEO and similar programs. Our services include training, security site audits and assessments of a supplier's cargo security and/or shipping program. Please contact us at [email protected]
Click here to view the entire Q&A document.
For more information on compliance training and details on how to access to the full webinar recording, download our e-Learning Courses brochure!
This post was published on June 17, 2016 and updated on July 15, 2016.