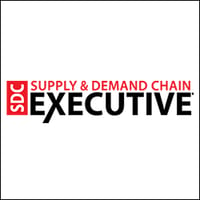 Last month, Supply & Demand Chain Executive broadcasted a webinar entitled, How Abercrombie Deployed a Transloading Model. Presenters included:
Chris Andrews, Director of International Logistics at Abercrombie

Sarah Jane Chapman, Manager of International Logistics at Abercrombie
Stephanie Miles, Senior Vice President of Commercial Services at Amber Road
Kevin Snelling, Senior Transportation Analyst at Abercrombie
Our presenters received several questions throughout the webinar and unfortunately did not have time to address them all during the live broadcast. We have compiled their answers into a Q&A document - here is a preview:
Is there anything that you would have done differently?
Chris: I think trying to initiate the transload model on the heels of just implementing the Foreign-Trade Zone (FTZ) proved particularly challenging. I think as a supply chain we were just starting to understand the complexities that the FTZ presented and to implement transload directly on the heels of that was probably not the best option for us to pursue. I think it probably delayed some of our ability to go live with the transload model. I will say that working through with Amber Road and additional partners we were able to craft and create messaging that would work well with the FTZ. So even though we were right on the heels it wasn't too long before we had to make some significant changes, but overall changes for the better. I would say that we underestimated the complexity and duration of the test plan. We had multiple partners involved; all 3PLs trying to coordinate internal resources as well as our own resources. The testing plan was several months from beginning to end and was much longer than I would have anticipated and personally I would have ensured that we had on-site visits. We did test through with the transload providers with dummy merchandise, but we never tested it through during the "go live" phase and that proved particularly challenging for our transload providers. Again, due the complexities of maintaining FTZ compliance from a Customs standpoint, anybody can logistically take cartons out of a container and throw it into trailer. But to do it accurately and make sure that the physical and systemic loads of the outbound trailer are 100% precise is an entirely different animal.
Were there any unanticipated benefits that were achieved as a result of the changes you made?

Sarah Jane: Yes, we did see some benefits that we hadn't initially expected going into this. So since our product was now in 53 ft. intermodal trailers, we were considered domestic. So we were no longer riding the international trains from the ports into Columbus, we were now on totally different trains and domestic product is prioritized with all of the railroads in the US. So those trains actually move quickly, much more quickly than the international trains. So we have seen several days in improved transit; I believe anywhere from 2 -3 days overall in improved transit, specifically from the west coast into Columbus and we hadn't anticipated that going into this. We knew that transloading would decrease the dwell at the ports and that was an obvious transit time save, but it was kind of a cherry on top that we were also getting an added save from the faster train.
What process did you use to select the East Coast ports that you would route shipments through?
Sarah Jane: We made the decision of what East Coast ports we were going to use based off transit times. Abercrombie sources our product from 13 different countries all over the world and 18 actual ports of export - so depending on where that product was originating obviously it's going to dictate the transit time it take for that product to reach the US. It's a lot closer for something to get here from Hong Kong than it is to come here all the way from Bangladesh. Something that is moving from India or Bangladesh, it makes more sense from a transit time perspective if your end destination is Columbus, Ohio to bring it in through the East Coast. We also knew that we wanted to keep all our eggs out of one basket so that's why we knew that the east coast was a place that we wanted at least a nice chunk of our freight coming in through. So when we compare the east coast transit to the west coast transit, particularly for places like India, Bangladesh, and Sri Lanka, it makes much more sense to come in from the East Coast than the West Coast.
Click here to view the entire Q&A document.
For more information on our Supply Chain Collaboration module, download our complimentary solution brochure.
This post was published on October 4, 2016 and updated on August 7, 2017.