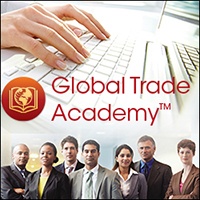 On July 12th, Amber Road's Global Trade Academy broadcasted a webinar on Labeling Apparel – Getting it Right! Our presenter, Robin Grover from Amber Road, received several questions throughout the webinar and unfortunately did not have time to address them all during the live broadcast. We have compiled his answers into a Q&A document - here is a preview:
Are there specific guidelines for faux fur labeling?
The FTC does not require faux (also called "artificial" or "fake" fur) to be labeled since it has no actual fur content[1]. Several states, however, have adopted their own regulations which mandate that if an item appears to be fur but does not so qualify the product's label must both state that it is "faux fur" and specify the actual fiber content. As a consequence, many major U.S. retailers of artificial furs and the suppliers of such products to them will require the inclusion of a faux fur label in all such products instead of maintaining two sets of faux fur inventory. It proves costly to maintain one set of such product inventory to be sold in states with faux fur labeling requirements and another set of inventory destined for states that do not have faux fur labeling mandates. Those state regulations requiring the labeling of so-called "faux fur" or "artificial fur" products have been enacted by: Delaware; Massachusetts; New Jersey; New York; Wisconsin.
Are socks exempted from the Textile Fiber Identification Act?
No, socks are not exempt, but are covered by the TFIA. See FTC, Threading Your Way Through the Labeling Requirements Under the Textile and Wool Acts. The FTC does provide a limited exemption for socks in pairs made of the same fibers: if garments or other textile products with the same fiber content are sold in pairs — like socks, mittens or gloves, or in sets like a suit or a set of dinner napkins — only one part of the pair or set needs to be labeled.
Special country of origin marking requirements also apply to socks. In this regard, the FTC states, "Most socks must be marked on the front of their packages or labels with the English name of the country of origin. This mark must be placed adjacent to the size designation. The mark must be clearly legible, indelible, conspicuous, and readily accessible to the consumer and as permanent as the nature of the article or package permits. The exception: A package that contains several different types of goods and includes socks is exempt from this special requirement. However, these packages and their contents are subject to the following labeling requirements." FTC, Threading Your Way Through the Labeling Requirements Under the Textile and Wool Acts.
Additional information elaborating on this country of origin marking requirement for socks is provided in a CBP publication: Socks classified under 6115.92.90, 6115.93.90, 6115.99.18, 6111.20.60, 6111.30.50, or 6111.90.50 of the Harmonized Tariff Schedule of the United States are required to be marked on the front of the package, adjacent to the size designation of the product. See 15 U.S.C. § 70b(k): "Any package that contains different types of goods and includes socks is excepted from this requirement. TBT-06-004 New Label Marking Requirements for Socks was issued in February 23, 2006." CBP, Marking Requirements for Wearing Apparel (May 2008) at 9.
Click here to view the entire Q&A document.
For more information on compliance training and details on how to access to the full webinar recording, download our e-Learning Courses brochure!
[1] The Commission cannot expand the coverage to include faux fur because the Fur Act applies only to "furs" or "fur products," which are defined as "animal skin * * * with hair, fleece, or fur fibers attached thereto" and "wearing apparel" made of or containing "fur or used fur," respectively. Faux fur is not such an item... See 77 FR 57043 (Sept. 17, 2012).
This post was published on July 29, 2016 and updated on July 29, 2016.