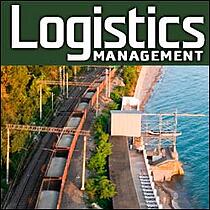 Earlier this month, Logistics Management broadcasted a webinar on The Evolution to Total Landed Cost Visibility: NCR Transforms its Global Supply Chain. Josh Skeen, Director, Global Logistics Sourcing at NCR Corporation, alongside Stephanie Miles, SVP, Commercial Services at Amber Road, explained how NCR was able to develop a robust total landed cost analysis capability.
Viewers asked several questions throughout the webinar, but unfortunately there was not enough time to address them all during the live broadcast. We have compiled their answers into a Q&A document - here is a preview:
How do you avoid counting the same units and costs two or more times as they move from source of supply through to the end customer?
The shipment cost is for the individual shipment. So on the inbound raw material shipments, we would use the database to calculate the average cost for that individual part number into the manufacturing plant. The outbound finished good shipment is a separate shipment and cost that would be available in the database. So if you think of it as a cumulative cost for the full BOM plus the cost to deliver the finished good, you would have the total network cost. Since everything is tracked at the unique shipment level, that keeps us away from duplicating costs.
How do you capture freight cost at the PO level for consolidated shipments handled by your freight forwarder?
This is one of the trickier issues in the project. We discussed several options on how to assign a weighting approach to take the shipment cost and allocate across multiple PO's and part numbers. In the end, we settled on using the individual part weight and driving a series of calculations after that to allocate the shipment cost to the individual part numbers. I am making it sound easy, but at the beginning you have to make decisions on certain shipments and part numbers to help get the database started. Once you have the base in place you can let the calculations run through on their own.
Do you currently have automated event management capabilities built into your transportation provider's visibility system? A visibility system that auto updates all future milestones for any delays that force a shipment to miss a future milestone?
We have schedules that we are building into the system to calculate future milestone events based on the latest updates. We are also building in the PO ship date as I mentioned, based on the NCR required delivery, date which is a new opportunity for us.
Click here to view the entire Q&A document.
Did you miss the live webinar? Click here to view it on-demand!
Want to learn even more about NCR's evolution to total landed cost visibility? Download Logistics Management's custom report, The Evolution of Supply Chain Visibility and Total Landed Cost in the Global Supply Chain.