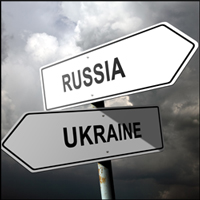 A few weeks ago, Amber Road in conjunction with Trade Facilitators Inc., broadcasted a webinar on The Ukraine Crisis: Trade & Compliance Ramifications of U.S. Sanctions Against Russia. Our presenters, Kristine Bols of Amber Road and Dan Gardner of Trade Facilitators Inc., received several questions throughout the webinar, but unfortunately did not have time to address them all during the live broadcast. We have compiled their answers into a Q&A document – here is a preview:
What is the Government's expectation with regards to vetting potential partners as it relates to restricted Russian parties with ownership outside of Russia and Ukraine?
The U.S. government's expectations with regards to vetting potential partners in Russia or Ukraine is that the U.S. Principal Party in Interest (USPPI) is 100% responsible for compliance with existing export regulations, as well as sanctions against Russia and/or Ukraine. To that end, exporters must exercise due diligence and informed compliance based on the criteria of "Reason to know."
You mentioned that EAR99 products now require a license for oil and gas but only if they fall on the Schedule B list, correct (assuming they aren't being shipped or sold to SDNs or known entities)?
Correct. EAR99 products that can be used in the oil & gas sector in Russia and/or Ukraine require a license application. With regards to the Schedule B number, all products leaving the U.S. must be assigned a classification number based on the product's essence and defining characteristics. Without a Schedule B number it would be very difficult (if not impossible) to export a product whether it falls under EAR99, or not.
Does Amber Road software have the newly needed capability to screen transactions for Schedule B license requirements?
Yes, Amber Road captures the Schedule B license requirements imposed against exports to Russia.
Click here to view the entire Q&A document.
Did you miss the live webinar? Click the button below to view it on-demand!