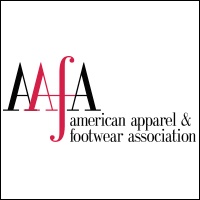 On October 13th, Amber Road in conjunction with American Apparel & Footwear Association broadcasted a webinar entitled What the TPP Agreement Means for U.S. Retail Companies. Our presenters, Brian Collins from Amber Road and Dan Gardner from Trade Facilitators, Inc., received several questions throughout the webinar, but unfortunately he did not have time to address them all during the live broadcast. We have compiled their answers into a Q&A document - here is a preview:
Is there any indication that other countries will be able to join Trans-Pacific Partnership after it is enforced?
As of right now, there are no concrete plans to have other countries join the TPP. Each country's agreement to sign the TPP was based in part on the current list of member countries, so any new additions would have to be approved by all members. With that said, after the TPP goes into effect and some time passes, the door will not be closed to new members.
What is the legislative timeline for Trans-Pacific Partnership under the TPA framework in the United States?
There is no fixed time frame for Congressional approval of the TPP.
What happens to the existing FTA agreements with those countries that are now going to be a part of Trans-Pacific Partnership? Will they be dropped from the FTA and will TPP only apply to those countries?
In order to qualify for an FTA the company in question has to claim FTA-specific status in their Customs entry. As such, companies are free to claim status under any existing FTA, so the TPP does not replace existing agreements.
Click here to view the entire Q&A document.
Did you miss the live webinar? Click here to view it on-demand!
Download this Amber Road eBook, FTZs Reduce Total Landed Costs for Global Supply Chains, to learn how you can take advantage of Foreign-Trade Zones to drive cost savings in your global supply chain!
This post was published on October 28, 2015 and updated on February 1, 2016.