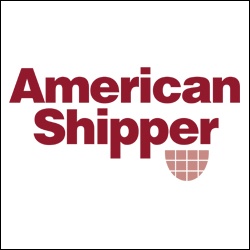 Although there is a straight link between sourcing and global trade, many companies fail to make that connection. American Shipper and Amber Road explore this puzzling fact in a special report, Bridging the Sourcing-Global Trade Divide. Shocked by their findings, American Shipper and Amber Road will unravel the facts in an upcoming webinar.
On October, 19th at 2PM EDT, Eric Johnson, Research Director at American Shipper, and Gary Barraco, Director of Global Product Marketing at Amber Road, will expose the disconnect between where a product is made and how that product arrives at its final destination in an hour-long broadcast.
The webinar, Straight to the Source: Why Shippers Struggle to Link Sourcing and Global Trade, hosted by American Shipper, will investigate the following:
Why global sourcing decisions tend to be handled in isolation from compliance and logistics
How companies decide on where they source and how many suppliers they use
Ways to better leverage free trade agreements through informed sourcing strategies
How technology can bring siloed decision-makers together

The American Shipper report shows that most global shippers struggle to link sourcing to downstream compliance and logistics activities. This is due to several trends amongst shippers: they use most FTAs sparingly, they don't manage sourcing and logistics on a single platform, and they don't share data with suppliers.
The webinar will dive deeper into the recent report on where sourcing and global trade management tend to break down. Whether your company acknowledges the impact that sourcing has on compliance and logistics or not, this webinar is a great opportunity to learn more.
If you can't wait for October 19th, get a head start by downloading the report on American Shipper's website. Then, don't forget to join our webinar for deeper insights on strategic sourcing best practices!
This post was published on October 6, 2017 and updated on March 5, 2018.