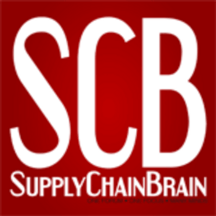 Supply chain agility (noun): the ability to react to unplanned or non-standard requirements in an efficient, timely, and capable manner.
Not only has 'supply chain agility' emerged as a buzzword in global trade, it is also the dominant competitive vehicle for organizations operating in such an uncertain and ever-changing business environment. But what does it really mean?
Join SupplyChainBrain's webinar, 'Supply Chain Agility – What Does It Really Mean?' on November 16, 2017 at 2PM EDT, to find out.
Supply chain agility isn't a new concept to the global trade realm by any means. However, over the past year, supply chain agility has become increasingly vital to balance out the uncertainty of the trade environment. But what are the implications that prove this buzz term is beyond an industry phase?
Amber Road is teaming up with SupplyChainBrain for an hour-long broadcast all about supply chain agility. Speakers include Amber Road's Director of Solutions Consulting, Dave Albanese, joined by Dan Gardner, President of Trade Facilitators, and Shelley Lin, an independent Global Supply Chain Consultant. The webinar will be moderated by Robert Bowman, Managing Editor at SupplyChainBrain.

With a range of roles and focuses, the speakers bring a strong mix of expertise to the table. The presenters will explore the following questions:
What is the definition of supply chain agility?

What does supply chain agility means in the context of your organization?

How can agility can be achieved through digital transformation?

How do you measure agility and what are the four main groups of agile-centric supply chain goals?
Dave Albanese will share how digitization creates a strong global supply chain, in terms of both methods and value. Shelley Lin and Dan Gardner will present examples of agility that they have experienced over the years and what those examples meant to the business.
With the normalization of constant change, shorter product lifecycles, and increased uncertainty, agility has served as an essential crutch for global companies. Enabled by digitization, agility provides a sustainable source for competitive advantage--although it is challenging to achieve.
As an integrated service provider, Amber Road helps companies achieve global supply chain agility through digitization. Amber Road's solutions demonstrate agility on multiple levels through centralization, standardization, control tower and flexibility. By creating a digital supply chain, companies can reap the competitive advantage of agility.
Join our live broadcast on Thursday, November 16th at 2PM EDT to learn more!