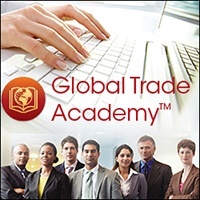 The subject of antidumping and countervailing duties can be very intimidating for most businesses involved in international trade. Therefore, it's important to understand the background behind these unfair trade practices and how governments defend against them.
Join Amber Road's Global Trade Academy for our upcoming webinar, Trade Defense Measures and the EU's Use of Anti-Dumping Duties, broadcasting live on Tuesday, June 27th at 2PM EDT. Arya Etebarian, Manager of Content at Amber Road, will walk through the most common types of trade defense instruments available for governments to combat unfair trade practices, including:
Antidumping duties
Countervailing duties
Safeguards
Furthermore, Arya will discuss the European Union's procedure to address companies' or industries' complaints related to unfair trade practices such as dumping. Additionally, the webinar will explain how to analyze the European Union's official publications pertaining to antidumping cases.