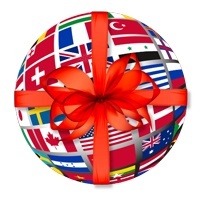 The past year of global trade management has been riddled with policy uncertainty and growing protectionism as ongoing negotiations, such as NAFTA and Brexit, bring promise of widespread trade changes and an influx of new policies and regulations. The World Trade Organization originally reported in April that global trade was expected to recover in 2017 and 2018; however, in order for a rebound in economic performance, governments would need to pursue "the right policy mix." Did this happen? What forthcoming trade trends do importers and exporters need to prepare for?

Join our interactive webinar hosted by the United States Fashion Industry Association (USFIA), Wrapping Up Trade in 2017, on Tuesday, November 28 at 2PM EST. Our sourcing and global trade experts will dive into the following topics:
Sourcing challenges including: supplier optimization strategies, the under-utilization of free trade agreements, and risk concerns in the early stages of product development
Export topics including: sanctions, screening, and export controls
Updates on importing and the ACE PGA program
You won't want to miss out on this highly informative webinar recapping the year of global trade, and detailing everything you need to know for 2018. Ensure that your organization is starting out the New Year with a competitive edge - register today!
To learn even more about the global trade trends of 2017 and what to expect in 2018 - download this white paper.
This post was published on November 21, 2017 and updated on November 30, 2017.