An entire article answering a simple question – how preposterous, right? While this question could usually be answered in a sentence or two, the current global trade landscape makes it a bit more difficult for everyone to understand. Sourcing executives are now, more than ever, struggling to balance quality and speed with the ever-changing trade regulations, global competition, and general uncertainty in trade.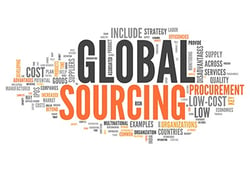 Business Dictionary defines global sourcing as, "A procurement strategy in which a business seeks to find the most cost-efficient location for manufacturing a product, even if the location is in a foreign country." But is it really that simple? And how can you master it in 2018 and beyond?
Low Costs…But at What Cost?!
Sourcing internationally has always been a constant challenge and combination of strategy and coordination. While operating at the lowest cost has generally been a preferred best practice in trade, global sourcing has undergone some massive shifts to change the status quo. Supplier onboarding and management are just as important now with the overzealous regulations in place. Companies must also have access to and maintain current sample & costing information to fully understand material costs and meet product requirements. And even if you have all this under control, there are still some major problems with chasing low costs.
In a 2017 Accenture Strategy study, it was determined that low-cost country sourcing is no longer a viable long-term strategy for companies. Global wage hikes in apparel production have been increasing over the past two years and as labor rates continue to rise, companies can no longer afford to shift their production to other regions and risk product quality and social responsibility. Companies that value corporate social responsibility tend to reap the financial rewards over time, however expensive the initial costs may be. According to this Zurich Insurance study, 85% of companies will report at least one supply chain disruption per year – with many of the risks being related to social responsibility. Ethical sourcing has also become a massive selling point to consumers across the apparel industry. So with all of these concerns, can it really be considered low-cost sourcing at this point?
Companies who still aren't convinced are going to have a hard time with procurement this year either way as less developed regions such as Cambodia and Myanmar are beginning to see increased costs - a trend that will continue beyond this year.
Rising Pay is Here to Stay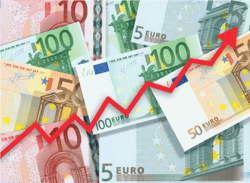 Sourcing Journal published a 2018 Labor Outlook article detailing the changes we can expect to see in various countries this year. Here are some noteworthy takeaways:
Cambodia: 11% increase in labor costs
El Salvador: 29% increase in wages
India: Doubled its minimum wage
Kenya: 18% increase in minimum wage
Mauritius: 125% increase in labor costs
Mexico: 4% increase in minimum wage
Myanmar: Factory workers currently seeking a 55% increase in wages
Taiwan: 5% increase in minimum wage
Turkey: 8% increase in minimum wage
Vietnam: 5% increase in minimum wage
As you can see, trying to predict and avoid countries with recent labor hikes is nearly impossible as almost all sourcing countries are becoming more expensive. Low-cost sourcing has become a short-sighted approach and companies need to adapt to these changes and shift their focus towards sourcing optimization instead. The goal shouldn't be to save costs but instead to be more efficient.
Brexit and NAFTA and RCEP, oh my!
Dorothy: "Do… do you suppose we'll see any new trade agreements?"
Tin Man: "We might."
Dorothy: "Regulations that… make it harder to conduct trade?"

Tin Man: "Uh some, but mostly Brexit and NAFTA and RCEP."
Dorothy: "Brexit…and NAFTA…and RCEP…oh my!"
I feel like Dorothy's version was a little better, but the yellow brick road ahead is similar in many ways! As uncertainty lingers, sourcing professionals around the world can only wait to see how these major changes will impact their world. Here are three global sourcing concerns that you should be aware of this year: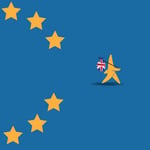 Brexit: The United Kingdom is scheduled to leave the European Union on March 29, 2019. Global trade professionals should be taking the time to assess the changes, adjust current procurement strategies, and prepare for a smooth transition ahead. One of the areas that will have an impact after exit from the EU is Free Trade Agreements (FTA). When the UK exits the EU, it will cease to be apart of EU trade agreements and preferential programs and it will have to renegotiate separate and new trade agreements. How can companies capture the new changes?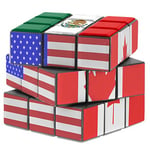 NAFTA: Unlike Brexit, there are a lot more questions than answers when it comes to NAFTA. Where do we currently stand? What's taking so long? What are the implications? Will NAFTA cease to exist entirely? Fortunately, many of these questions were answered in our recent blog post but some continue to be asked today. In a recent interview with The Wall Street Journal President Trump stated, "Now, Mexico may not want to make the NAFTA deal, which is OK, and then I'll terminate NAFTA, which I think would be frankly a positive for our country."
However, various other reports indicate positive progress in negotiations. "For the next round, we will still have substantial challenges to overcome. Yet the progress made so far puts us on the right track to create landing zones to conclude the negotiation soon," Mexico's Economy Minister Ildefonso Guajardo claimed. The truth of the matter is that no one truly knows what's going to happen. What we do know is that companies' supply chains need to be able to adapt to any major changes or withdrawals from the NAFTA pact. Better to be proactive than sorry!
RCEP: The less discussed Regional Comprehensive Economic Partnership (RCEP)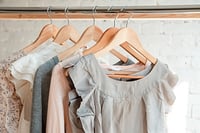 consists of China, Japan, South Korea, India, Australia, New Zealand, and the 10 members of the Association of Southeast Asian Nations. Negotiations have been ongoing for a few years but could have a significant impact on the textile and apparel industry in 2018.
According to the World Trade Organization (WTO), around 91% of Asian countries' textile imports came from other Asian countries in 2016, up from 86% in 2006. And in 2015, these RCEP members together exported $405 billion of textile and apparel items – a whopping 54% of the world share. So what could an improved FTA deal mean for the industry? Just-Style suggests that it could lead to a more integrated regional textile and apparel supply chain among its members and strengthen the role of Japan, South Korea, and China as the primary suppliers. This would also lead to increased price competitiveness and demand from these countries. Your latest, greatest fashion trend may come at a discount now!
Adopting technology to digitize your global supply chain can help determine your current state of readiness and point out gaps that need to be addressed immediately. These solutions should make internal adjustments to ensure that you remain compliant and understand the changes to the UK trade and customs laws and any new changes made to NAFTA and RCEP.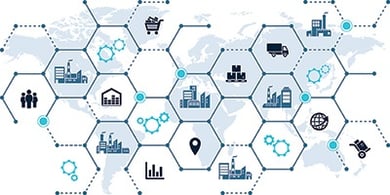 How to Master Global Sourcing in 2018 and Beyond
It turns out global sourcing is much more complicated than just a 'cost-efficient procurement strategy.' And the kicker is that it's only going to continue to get more difficult with the current Administration's aggressive trade and duty drawback regulations. With each new tariff comes a new challenge for sourcing professionals worldwide.
It's time to move away from low-cost sourcing strategies and start factoring in everything else. In our white paper, Going to the Source: Supplier Relationship Micro Management, we explain that there are six guiding principles, or the "Rs" of supply chain and sourcing execution:
The right product
The right price
The right place
The right time
The right compliance
The right partner
While costs should certainly be considered when choosing production factories and facilities, so too should the rest of the principles! Does the supplier have the proper materials for your high quality products? Are ethical practices maintained there? Will you receive your products on time? Are there going to be any issues at the ports? Are they the right supplier for you?
Product requirements and regulations constantly change and companies need to implement proactive strategies to collaborate with their suppliers early in the product development lifecycle. Ensuring these questions are addressed and optimizing these core principles can help improve your decision-making related to product development, material selection, costing, and supplier selection.
So what is global sourcing? Unfortunately, 1400+ words later and I still don't have a concrete answer for you. But global sourcing is more than just sourcing products internationally; it's improvement - with supplier selection and performance, estimating product costs, speed-to-market, trade compliance, auditing, and the list goes on and on. The better question is how can you master it in 2018 and beyond, and the answer is simple - digitization. Digitizing your supply chain unlocks tremendous value through improved collaboration, automation, analytics, and flexibility. To learn more, download our eBook, Digitization Creates a Strong Value Chain: Enabling Supply Chain Agility.
This post was published on February 13, 2018 and updated on March 28, 2018.