The term "global trade management" is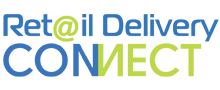 expanding and growing as quickly as technology can keep up. Automation is capable of streamlining much of the complexities surrounding sourcing and global trade. To learn how, don't miss Gary Barraco, Director of Global Product Marketing, and Cheryl Layne, Director of Customer Success, discuss The New Definition of Global Trade Management at Retail Delivery Connect next week in Coral Gables, FL.
This interactive forum on next-generation retail delivery provides senior executives in supply chain operations, logistics, and fulfillment the opportunity to benchmark, share ideas, and find solutions for their business.
Join Gary and Cheryl as they explore the future of Globalization 3.0, which will fundamentally change existing global trade management solutions, processes, and pressures for organizations. Technology and automation can streamline much of the complexity surrounding sourcing and global trade.
Gary and Cheryl will discuss:
The complexities of global trade
Increasing governmental regulations
Managing eCommerce
Under-utilization of free trade agreements
If we won't see you at Retail Delivery Connect, check out this recent report from Aberdeen Group on the new GTM!
This post was published on August 17, 2016 and updated on August 17, 2016.