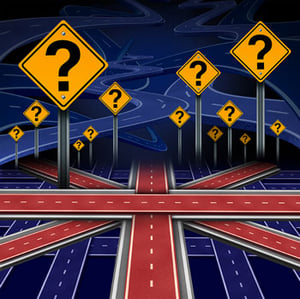 Last Friday was the date set for Britain's withdrawal from the European Union. What might ultimately have happened on this day has been salivated over by some and agonized over by others ever since the UK voted nearly three years ago to withdraw, an event quickly dubbed "Brexit"—Britain Exiting the EU. After the Brexit referendum, British Prime Minister Theresa May had over two years to negotiate an exit strategy that would gain Parliament's support. This proved more difficult than most anticipated, and the deadline was pushed back to April 12, 2019. But with the next deadline looming and nothing concrete in the works, the PM Theresa May and EU leaders agreed to extend this date for another six months; so, for now, the UK remains in the EU. But those not living in the UK may be wondering, why all the angst? Why can't the UK just withdraw? The short answer is, they could. The long answer is much, much more complicated.
There are lots of factors wrapped up in Brexit, including immigration, trade policies, cross-border transactions, national identity, and national security. Each of these factors makes it more challenging for UK and EU leaders to reach consensus. Britain's membership in the EU goes back decades and touches most aspects of its economy. One of the thorniest Brexit challenges is how to handle the EU "Customs Union," which treats EU member countries (and Monaco) as an open commerce and trading area. Goods imported into the EU only incur tariffs once and can then be transported freely across EU member country borders. Goods originating in the EU can be transported and sold anywhere in the EU without levying of tariffs. This arrangement essentially creates a massive free-trade area giving EU companies easy access to over 500 million consumers. Because of its size, the EU also has significant negotiating power when dealing with other nations. The economic advantages are clear. But membership in the EU also carries some requirements including financial obligations. Also, and this was a big factor in the UK's vote to withdraw, EU member countries must let EU residents travel freely across borders. Many ultimately made their way to the UK, which created tension and challenges that led to the Brexit referendum in 2016.
Naturally, the UK wants to retain the economic advantages of EU membership, such as free trade with other EU countries after Brexit. Unsurprisingly, this is a sticking point with the EU. If the UK withdraws without a trade deal—a scenario known as a "hard exit,"—the effect on the country's economy could be disastrous. Companies based in the UK have already started moving operations to other EU countries en masse to avoid potential tariffs on goods they export to the EU. The UK doesn't want this to happen, but so far its government has been unable to negotiate an exit plan that can gain enough support in Parliament.
That's mostly because of the Irish Border. The "Good Friday Agreement" that ended the conflict between Northern Ireland and the Republic of Ireland in 1998 prohibits border checks between the two regions. Yet a withdrawal from the EU customs union would make such border checks necessary since Northern Ireland—part of the UK—shares a border with the Republic of Ireland, which remains in the EU. No solution to the Irish border has been forthcoming, which means no UK-EU deal has been forthcoming.
There are two ways the UK could avoid a hard exit: extend the deadline until an adequate deal can be negotiated—which is what Theresa May has done—or hold a second referendum where UK voters may opt not to withdraw after all. Some want to withdraw even if no deal has been negotiated. Some want to postpone until a deal is negotiated. But parties cannot agree on what that deal should even look like.
Amber Road's Global Knowledge® team of trade regulation experts is vigilant and anticipating any changes that would impact global trade. When a deal is reached, we will quickly incorporate any new guidance arising from the Brexit situation into Global Knowledge, our exhaustive database of global trade content. No matter what twists and turns lie ahead for Britain and the EU, we will continue to lead the market in automated trade content that enables our customers to navigate successfully.
To learn more about the impact of Brexit on global trade, visit our web page - All About Brexit
This post was published on April 15, 2019 and updated on April 15, 2019.