Last week, the US Congress passed the biggest chemical safety legislation since the Toxic Substances Control Act (TSCA) was enacted 40 years ago to regulate the manufacture, import, and processing of chemicals. Now it awaits President Obama's approval, considered a sure thing after the White House's endorsement of the measure in May. But will the passage of this bill really mean the US finally has a unified and comprehensive chemical safety program that works?
Much to the dismay of manufacturers and importers, the Environmental Protection Agency (EPA) hasn't taken many steps to update chemical regulations since 1976. The Frank R. Lautenberg Chemical Safety for the 21st Century Act (HR2576), dubiously dubbed the "TSCA Reform Bill," has been applauded by trade associations in nearly every industry for its modernized approach to this critical aspect of manufacturing and commerce.
The bill will boost the EPA's authority to evaluate and regulate chemicals, setting the stage for more aggressive enforcement and oversight. Provisions will mandate that the EPA identify, evaluate and determine which substances should be high priorities for risk assessments. The EPA will also approach new regulations in collaboration with stakeholders at every level to ensure a balance between scientific advancements, impact on the manufacturing industry, and consumer protection.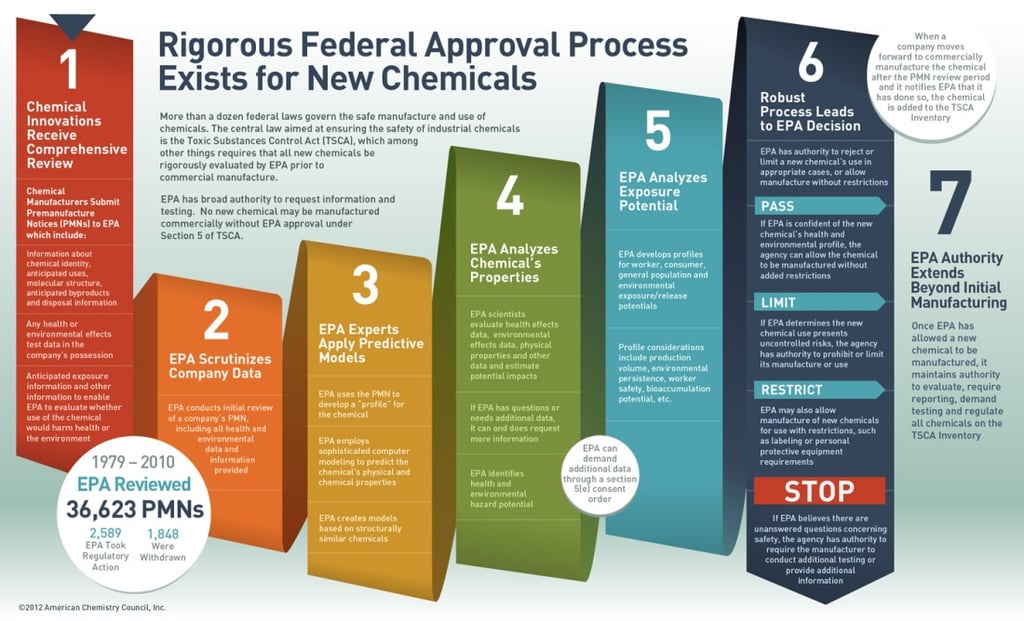 The TSCA Bill does contain one compromise that still burdens importers. All state statutes or regulations in existence before April 22, 2016 will be grandfathered and are not subject to preemption, as well as new actions taken under an existing state law in effect before August 31, 2003. States and local governments are prohibited, however, from enforcing statutes or administrative actions that duplicate federal requirements or restrict a chemical after the EPA has made a decision or issued a final rule. This means California, Maine, Washington and other states with more restrictive chemical laws already on the books will still be able to enforce actions against manufacturers and retailers.
"More effective federal oversight of chemicals will give Americans greater confidence that chemicals in commerce are being used safely and reduce the number of inconsistent state-based chemical initiatives that impede interstate commerce and send mixed messages to consumers," said the American Chemistry Association.
Writing and passing reform legislation is only half the battle; implementing, enforcing, and abiding by the TSCA Reform Bill will take the same level of hard work and dedication.
Manufacturers will need to account for new chemicals legislation along every step of the product development process. Amber Road's Product Testing module enables retailers, brands and manufacturers to automate and streamline product quality, safety and trading party compliance management processes throughout the whole product development lifecycle. As part of a comprehensive platform for supply chain and global trade management, importers can ensure chemical regulations adherence.